Hotel Management
Our hotel management services can cover the full range and needs of a hotel operation.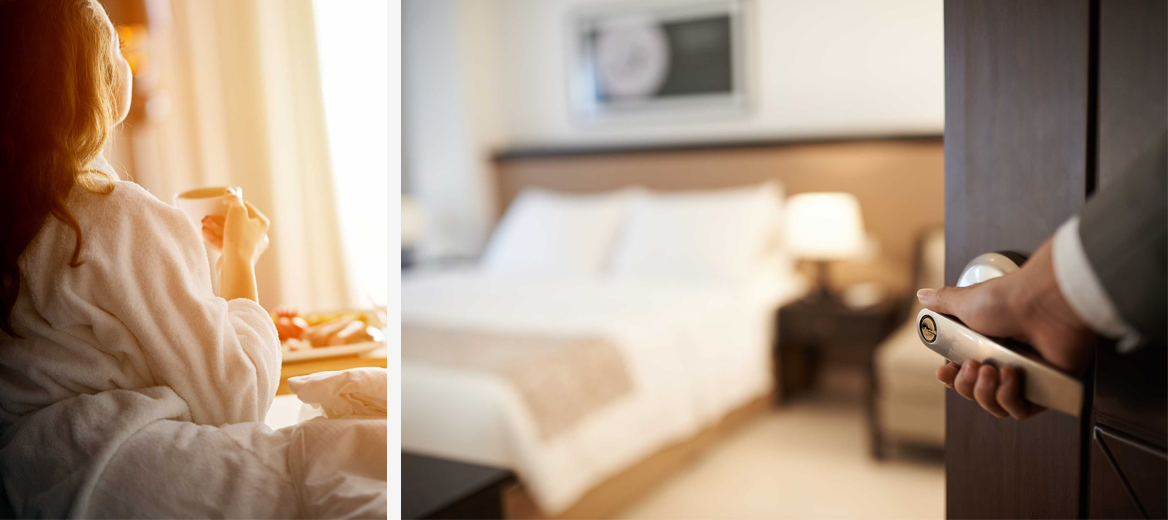 Sales and Booking Management
Signing contracts with tour operators and travel agents.
OnLine System Management (Booking, Expedia, Hotelbeds).
Training for employees in reservation department.
Representation in International fairs.
Hotel Operation Management
We provide operational management services for your hotel, ensuring its modern and smooth operation, overseeing all departments (reception, food departments, housekeeping), achieving standard cost reductions and applying a quality management system.
Hotel Staffing
We undertake the recruitment process, which is very important and plays a key role in the services that are offered to the visitors. The smooth operation of your hotel is based on properly trained staff.
Marketing Services
We implement an organized communication plan, improving the promotion of your hotel and upgrading your website.
Quality & Safety Services
Implementation of strict international protocols for Quality Management of Services, Environmental Protection and Safety of the provided products (ISO 9001:2015, ISO 14001:2015, ISO 22000:2018, Green Key, Travelife, etc). Operational certification based on international standards.
Verification of proper operation through on-site audits by certified inspectors using specialized software and issuance of reports.
Implementation of independently accredited laboratory tests on food, drinking water and swimming pools accompanied by specialized recommended actions to ensure the health of customers.
Preparation and implementation of the hotel protection plan against Legionella by specialized certified scientists.
Custom
Covid-19 mode
Preparation of a Custom Hotel Operation Guide based on the legal and regulatory requirements for Sars-CoV2(Covid-19).
Verification of the proper operation of the hotel through on-site compliance inspections with the requirements of Covid-19 using specialized software and issuance of relevant reports.